The Kingdom of the Outlands is 24 years old. The Outlands as a land named and apart is 38 or so years old. The art below was by Galen of Wiltshire, for the cover of Southwind in May, A.S. XX, for the beginning of the Twentieth Year of the Society. I've recycled it.
Two more things from later in 1986, one a poem following a boffer tournament, and one the announcement of a corporate-level approval of a water-bearer's office.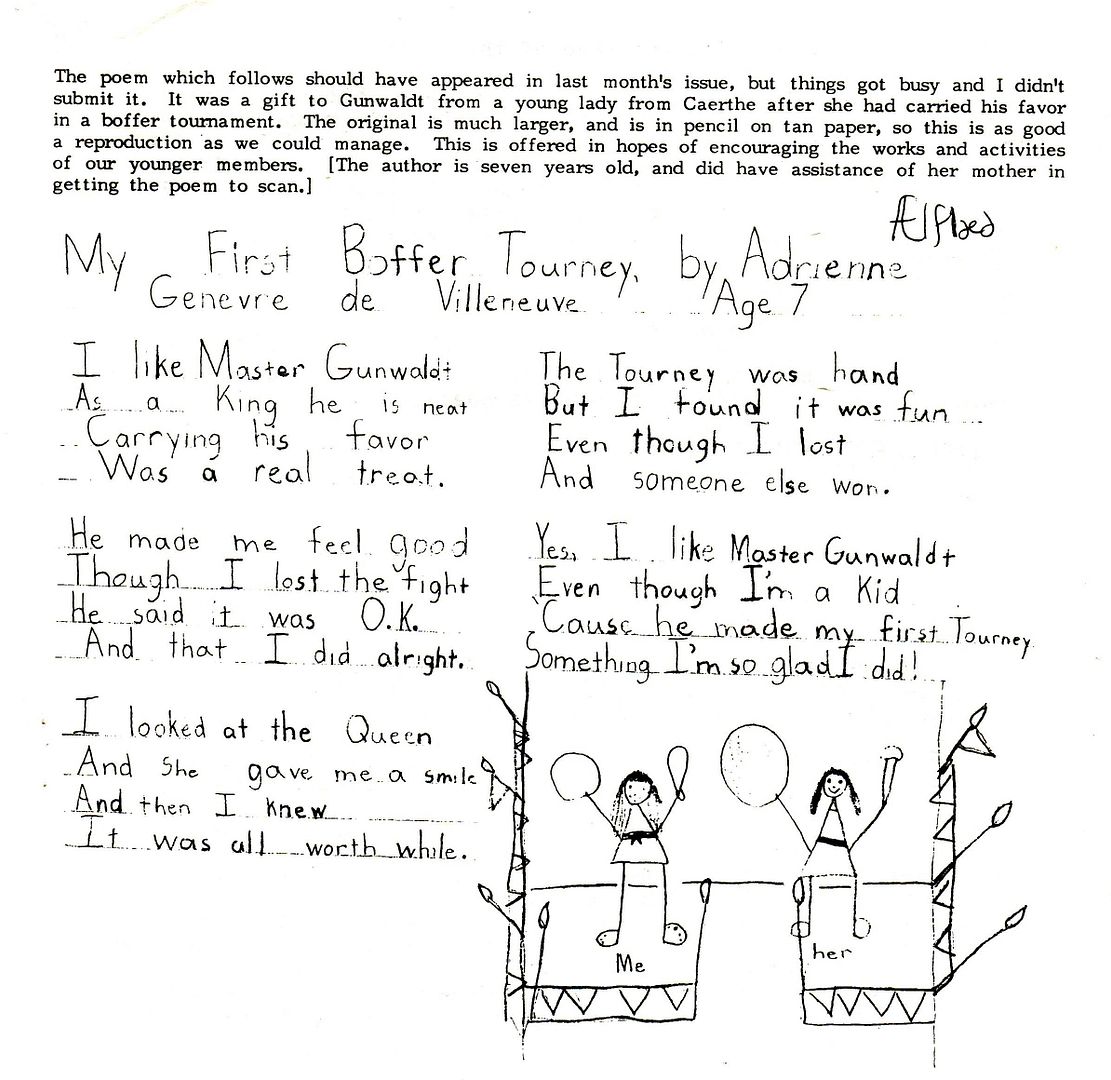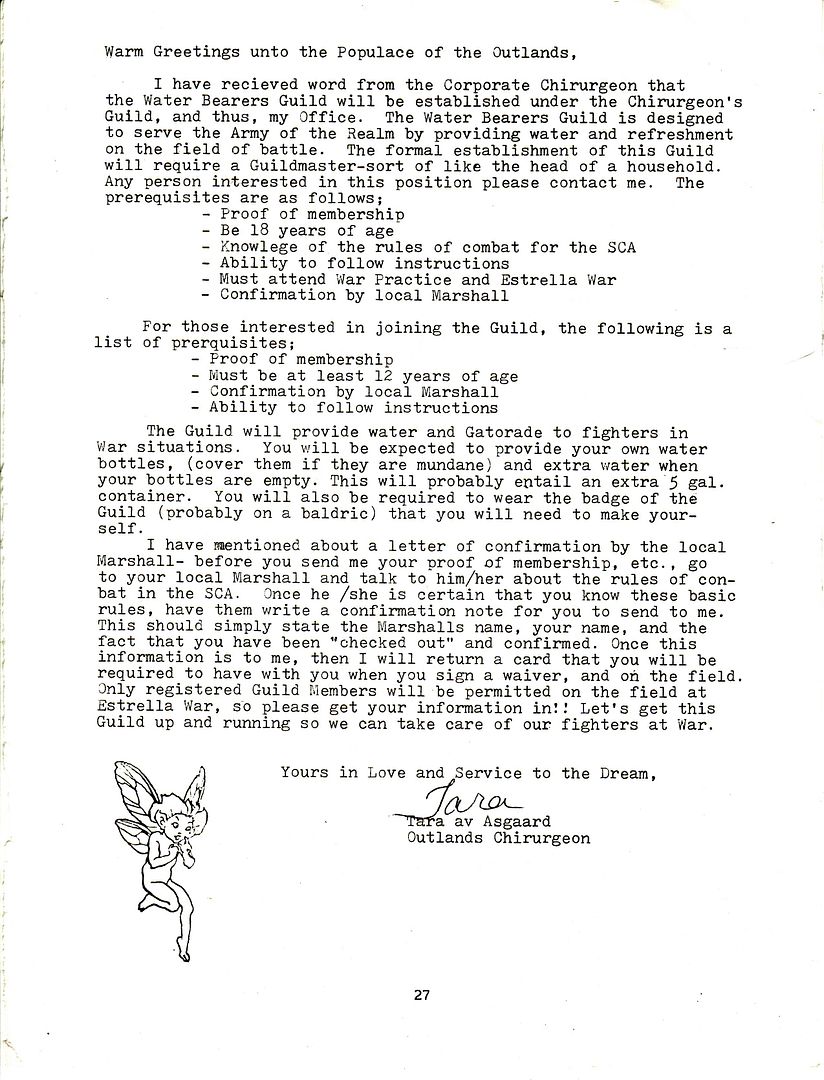 Trivia, and history.